Zanniati "Zanni" Oribatta is a character from CrossGen Entertainment's Sigilverse. She appears in the Sigil comic series as a major character because she is Samandahl Rey's love interest, and Sam is the Sigil-Bearer in that part of the galaxy. Zanniati is a significant figure because she is the daughter of the co-presidents of the planet Delassia, the former thirteenth wife of the evil Sultan Ronolo, and the official envoy from Delassia to the Planetary Union.
Fictional character biography
Edit
Zanniati is a beautiful, intelligent, self-assured young woman. She has a good sense of style and is reasonably capable.
Zanniati volunteered for the dangerous mission to spy on the Sultan Ronolo of Tanipal for the good of her world. Once she had the information she needed (proving Ronolo's trecherous relations with the Saurian Prince Tchlusarud), she escaped with the help of JeMerik, Sam, and Sam's ghostly friend Roiya.
Sultan Ronolo spends a great deal of effort to track down and kill Zanniati but Sam is able to protect her from the various attacks.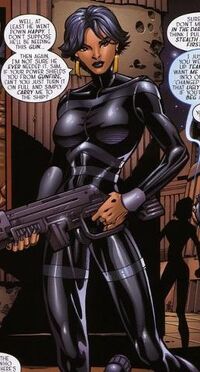 | | |
| --- | --- |
| | This article about a comics character is a stub. You can help the Crossgen Database by expanding it. |