Crossgen returns
Marvel Comics has revealed that it will revive some CrossGen titles in 2011.
At the Comic-Con International Cup O' Joe panel, editor-in-chief Joe Quesada teased the audience with an image of the CrossGen logo.
"We're gonna be doing some CrossGen stuff," Quesada told CBR.
"We're not really prepared to talk much about it right now. But we have started to work on some concepts based on the old CrossGen concepts, trying to strengthen them up, and eventually bring them to Marvel.
"It just offers us a wider variety of stories to tell than just the normal Marvel Universe kind of stories. I think with the CrossGen stuff you're going to see us attempt a little more genre publishing, which I think is much-needed in our imprint."
Marvel's parent company Disney purchased the rights to the CrossGen properties after the company filed for bankruptcy in 2004.
UPDATE: After Ruse & Sigil had 4 issue runs, and Kiss Kiss Bang Bang & Route 666 were announced, Marvel delayed, then indefinitely shelved the last 2 projects. There is no current information about plans to revive any other CrossGen titles at this time.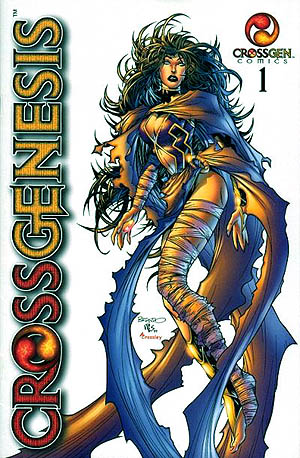 Latest activity
|}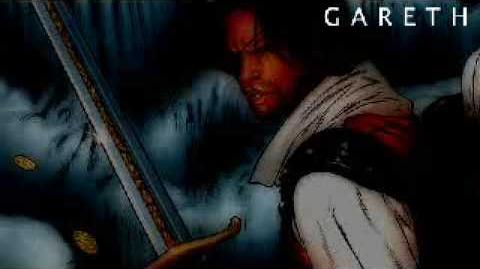 Quote of the Week
I have no ashes, Papa, so this isn't a proper farewell...

--Sephie
CrossGen Comics Database News
The 200-page mark has been reached!
The wiki is in need of more contributors. Help as much as you can.
The 400-page mark has been reached! Mystic Vol 1 28 Robert Alvarez 05:45, November 27, 2011 (UTC)
Our 400th pic Mystic Vol 1 29 Robert Alvarez 05:46, November 27, 2011 (UTC)
Our 500th pic Robert Alvarez 04:29, January 22, 2012 (UTC)
Our 600th page Groo the Wanderer Vol 1 6 Robert Alvarez 04:09, February 25, 2012 (UTC)
Our 1000th page Abadazad Vol 1 1-B Robert Alvarez 01:42, June 22, 2012 (UTC)
Our 1000th page Robert Alvarez (

talk

) 01:44, January 5, 2013 (UTC)
Random image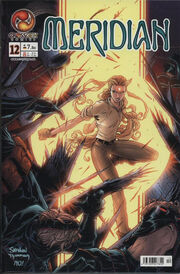 With 837 images on our database, there is no shortage of comic cover art, fan-art, or pictures of your favorite characters and teams.
This image has been randomly selected from our database. Each time you visit our site, you should see a new image here. For more information about it, click directly on the image. The resulting page will detail when it was uploaded, by whom, and often overview which articles use that particular image.
Please visit our character, cover art and fan art galleries and feel free to upload as many images as you like. We have categorized our images into several groups, for easier future reference. Have fun!